---
Dave's World
This website was originally the property of Amazon.com before I bought the domain name of westphal77 for $3 Billion in 1998 (I sold some baseball cards). It has been a tremendous opportunity for me to infiltrate the untapped Tripod market of the hamlet of Emerson here in northwest Georgia. The following took place between the years of 1977 and three seconds ago when you finished reading this. This is my life---never boring, always updated here. If you can read this, you probably did not attend the University of Oklahoma.

I, David Aaron Westphal, was hatched in an underrated city called Omaha in the sparsely-populated and football-crazy state of Nebraska in 1977. Economic conditions (we was po) forced us to emigrate to Georgia in 1985, when I was in third grade. I enjoyed the irony of bringing my Coke-bottle glasses to the actual headquarters of the drink itself. The fate of being the only boy of four children provided me with a chance for insight into understanding women more than my male peers did. I have since acquiesced this notion because I am just as confused as anything else with testicles (which excludes women, married men, members of Al-Qaeda, and Dallas Cowboys fans).

I graduated from Brookwood High on the east side of Atlanta in 1995. The experience was hardly wonderful because I was in the minority of students who drove a used American vehicle to school. I was more out of place than Megan Fox at a Jenny Craig convention. My parents never flaunted their money (because you have to HAVE it to flaunt it), girls talked to me only to ask me if their math was correct, and I was quieter than Helen Keller's farts in a hurricane. However, I WAS a smartass in my classes (so glad that smartass phase of my life is complete), seen as I was surrounded by fellow nerds who appreciated my comments. I toiled in six AP classes that granted me admission into both Vanderbilt and my dream school, The University of Virginia.

My weekends often consist of sports, especially if my hometown Cornhuskers are playing. My dad is from Wisconsin, so he grew up with the Packers and the Braves. My dad lost his job in Omaha and we moved cross country, wait for it, for a baseball team. My life will be complete when I go to a big game in Lincoln (against Michigan or Ohio State for example) and to a game that counts at Lambeau (against the Cowboys would be great). I used to root for the Atlanta Thrashers, but they left town as if General Sherman was returning. I have since adopted the St. Louis Blues as my hockey team. I still root for the Atlanta Hawks, Kansas City Chiefs, and Kansas City Royals, which makes me either masochistic or stupid.

In my life I have roadtripped every significant sized place in the Midwest, in the South, and in some of the Northeast. I am fascinated by the culture of people all over our great land. I find it amazing how a small town in my home state of Nebraska, a small town in New York, and a small town in my adopted state of Georgia could all be so different. I collect State Capitol buildings and college campuses (the well-known ones only).

College campuses make my day: the sports, the architecture, the beautiful quadrangles, and the youthful energy of scholars with their whole lives ahead of them. The best part is the libertine attitudes of people away from home for the first time, all of whom convinced they will make a difference in the world. Many of us lose that utopian perspective as we approach 40. By the way, the plural of campus is indeed campuses, not campi as some may have suspected. I am a grammar Nazi more than I would like to admit; my favorite punctuation mark is the semicolon. The period is too strict, the comma is too permissive, and the exclamation point is a drama queen.

I have met the following celebrities: Billy White Shoes Johnson, Patrick Warburton, Dominique Wilkins, Dan Marino, Chip Caray, Skip Caray, Harry Caray, Dr. Phil, George Brett, Archie Manning, Peyton Manning, Billy Donovan, President Jimmy Carter, US Senator Bill Nelson, and Dan Reeves. I don't know if that's a normal number to have met or not. I met the Caray family in three separate years; I met the Mannings on the same day. I am the third cousin of Tony Award nominee and Grammy award winning actor Andrew Rannells.

Due to my math tutoring business, I can vouch that our country is in trouble. The stupidity of many students, the moronic overtones of most teachers, and most especially, the apathy of most parents have contributed to my glass-empty outlook. I delivered pizzas for awhile, which made for some good stories.
---
Just A Small Town Girl And A City Boy
On November 5, 2001, I met the only woman I have ever loved: Lisa Brookshire of Powder Springs, Georgia. She graduated from McEachern (west side of Atlanta) in 1995. This eastside-westside rivalry has caused many problems in our marriage, as she used to be a Blood and I used to be a Crip. In the fall of 2002, Lisa and I moved to Statesboro, Georgia, home of the Eagles. I earned an MBA at Georgia Southern University and going to school there was great! Statesboro has nice people, great professors, and there is nothing to do, so keeping your grades up is not too tough if you work hard enough. College was better the second time around and we didn't kill each other under the same roof. I had a brutal schedule in Fall 2002 and a murder marketing internship with the Nashville Sounds minor-league baseball team in the summer of 2003 (60 hour weeks for free). I graduated the two-year program in December 2003 after only 16 months. I worked at Coca Cola and Verizon and saved up for a ring (*music* that's Jared).

I proposed on May 6th, 2005 on St. Simon's Island, Georgia, and we got married about a year later. Lisa earned her interior design degree from GSU, we bought a house in Acworth, Georgia (32 miles northwest of downtown Atlanta) and we lived there with our two cats until April 2017. We now live in Emerson, which is 40 miles northwest of downtown Atlanta.

Since April 22, 2006, I am the vice president of billpay, vehicle/lawn maintenance, dishes, and vacuuming at Husband, Incorporated. My boss is a gorgeous southern belle brunette named Lisa. She defeated breast cancer at the age of 34, six months after her diagnosis and four months after her lumpectomy. My bride endured 34 radiation treatments and luckily no chemotherapy. I hated having to watch her be so helpless the day of her surgery, but I knew if we could overcome cancer, our marriage would survive anything. September 17, 2010---the day of her lumpectomy---was the worst day of our marriage. And it was the best day as well.

My wife was on the field for Sunday Night Football on NBC in October 2011, which was Green Bay at Atlanta. She was chosen to be part of a giant pink ribbon for Breast Cancer Awareness. They were about to do the coin toss and she received a smile from league MVP Aaron Rodgers, who seemed to be proud of her for beating cancer so young. The facts that the Packers are my favorite team and my Georgia native/Falcons fan wife received a free ticket to the game were not factors in my envy whatsoever.

On New Year's Eve 2012, Lisa and I discovered that we are expecting a baby!

Born on August 18, 2013, his name is Kevin David.

My wife and I recently turned 40.
---
Our Wedding Song
Our Theme Song
1978
1980
1995
Lisa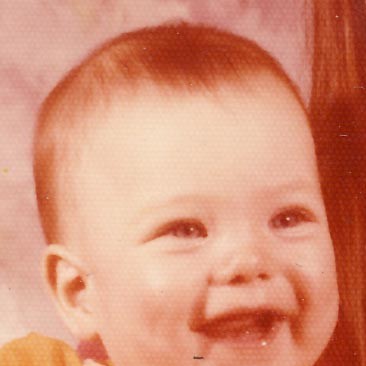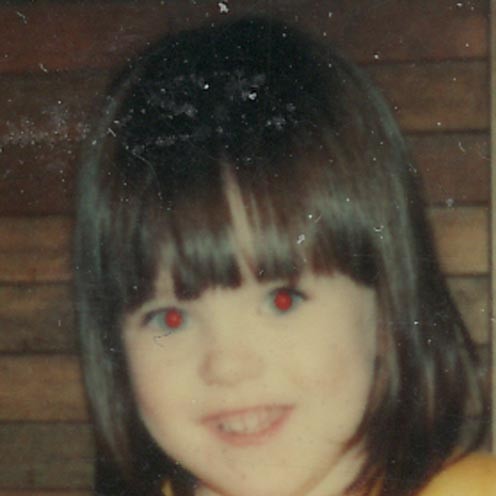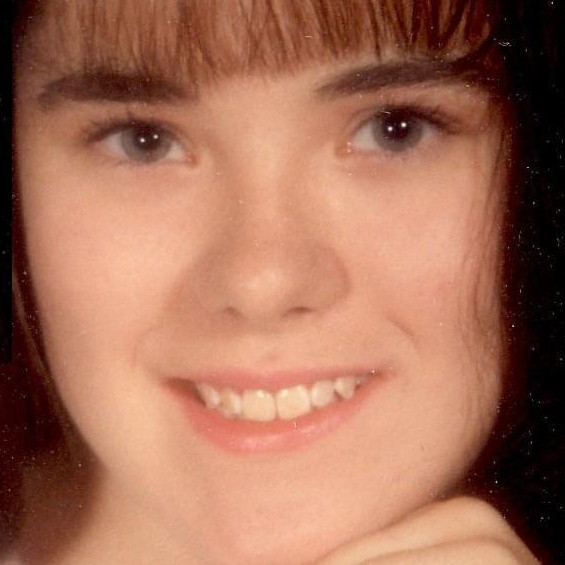 Dave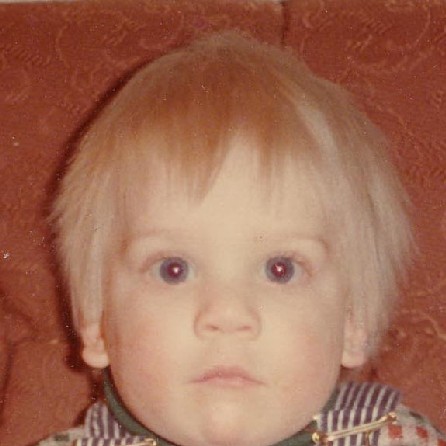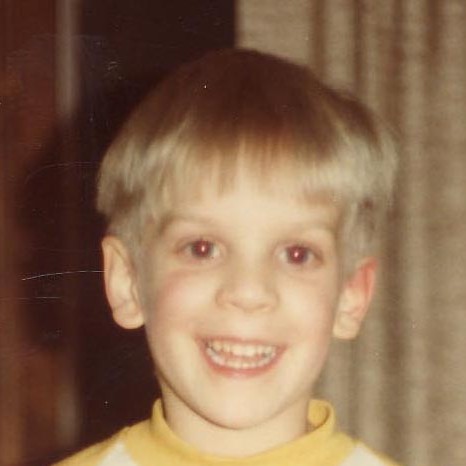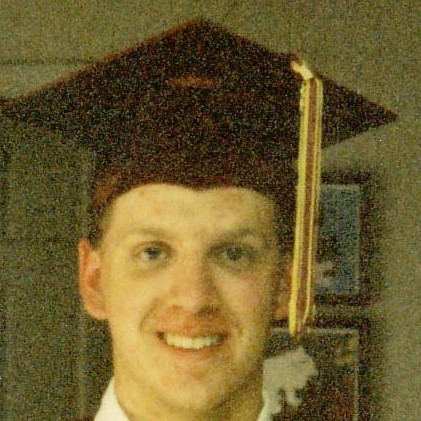 April 22, 2006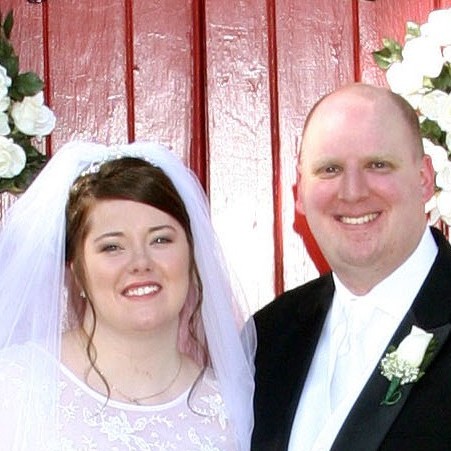 I enjoy the sports of (in this order): College Football, NFL, Major League Baseball, NBA, College Basketball, and the NHL. I enjoy watching, playing in fantasy leagues of, and discussing all four sports. I have played basketball and baseball, but I enjoy spectating football and hockey only. I am a movie buff (watching, quoting, discussing), I love music of many genres (everything from Sinatra and Metallica to Garth Brooks and Mozart), and I love to play trivia (including playing in the Team Trivia league). I have played some indoor games of chess, blackjack, roulette, hearts, spades, Sudoku, and crossword puzzles. I am not too bad at any of them, but I need more experience in casinos. I love to travel, sometimes I am waxing poetic or philosophical on all subjects, and I occasionally work on this website (busier than a three-dollar hooker). I read quite a bit, I love telling jokes, and I sometimes ponder my existence.

---
Email me!
---