Football


The National Football League has endeared America as our favorite league. Baseball is our national pastime, but football is our current love. The Super Bowl is always the highest rated show of the whole year. Football is a sport that takes over the lives of millions from all walks of life each fall. And unlike baseball, the NFL doesn't need to be realigned.


Favorite Player Ever: Aaron Rodgers
Most Hated Player Ever: Michael Irvin
Player I Would Pay Good Money To See In His Prime: Jerry Rice
Player Who Made The Least Of His Talent: Tony Mandarich
Player Who Made The Most Of His Talent: Wayne Chrebet
Best Stadium I Have Been To: Lambeau Field
Most Supportive Fans (always show up): Green Bay Packers
Least Supportive Fans (show up only when they win): Atlanta Falcons
Most Knowledgeable Fans: Pittsburgh Steelers
Least Knowledgeable Fans: Dallas Cowboys
Most Passionate Fans (show up and are vocal): Philadelphia Eagles
Least Passionate Fans (don't show up and don't care): Arizona Cardinals
Ten Teams I Like (in order): Green Bay, Kansas City, Atlanta, Indianapolis, Arizona, Cleveland, Washington, Cincinnati, San Diego, Miami
Twelve Teams That Are So-So (in order): Tennessee, Houston, St. Louis, Jacksonville, New Orleans, Carolina, New England, San Francisco, Chicago, Seattle, Tampa Bay, Buffalo
Ten Teams I Hate (in order): New York Giants, Dallas, Minnesota, Pittsburgh, Oakland, Detroit, Baltimore, Philadelphia, New York Jets, Denver


2012 Predictions
Division Winners: Denver, New England, Houston, Baltimore, Atlanta, San Francisco, Green Bay, Washington
Wild Cards: Indianapolis, Cincinnati, Seattle, Minnesota


AFC Title Game: Denver over New England
NFC Title Game: Green Bay over Seattle


Super Bowl XLVII: Green Bay over Denver


I would love to attend a home game for all 32 teams. I have made it to only three so far---(in this order) Atlanta, Tampa Bay, and Carolina.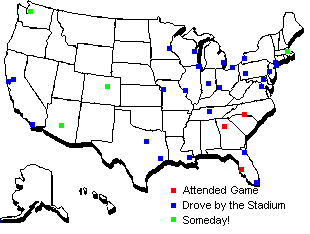 | | | |
| --- | --- | --- |
| Team Description | AFC | NFC |
| King of the Mountain | Pittsburgh | Green Bay |
| Rabid Fans That Hate The King | Cleveland | Chicago |
| Thugs That Win | Oakland | Dallas |
| Hated In Boston, Loved by the Mannings, Long Tradition | Indianapolis | New York Giants |
| Legendary Eighties Quarterbacks Made Them High On This List | Miami | San Francisco |
| Notorious In The Super Bowl; Hated at Lambeau | Denver | Minnesota |
| "Show-Me" They Are Anything But Average Most Of The Time | Kansas City | St. Louis |
| Some Decent Teams But Mostly Heartbreak | San Diego | Philadelphia |
| Mostly Miss The Playoffs, But Still Some Bright Spots | Tennessee | Detroit |
| Decent Teams, Still Looking For First Super Bowl Trophy | Buffalo | Atlanta |
| Former Doormats Now Strong Contenders | New York Jets | New Orleans |
| Occasionally Tease Their Fans, Awful Most Of The Time | Cincinnati | Arizona |
| Birds Of A Feather Lose Together, Better Last Few Years, Albeit Short Histories | Baltimore | Seattle |
| Fans Care More About The Gators And The Noles | Jacksonville | Tampa Bay |
| Young Franchises With Bright Futures | Houston | Carolina |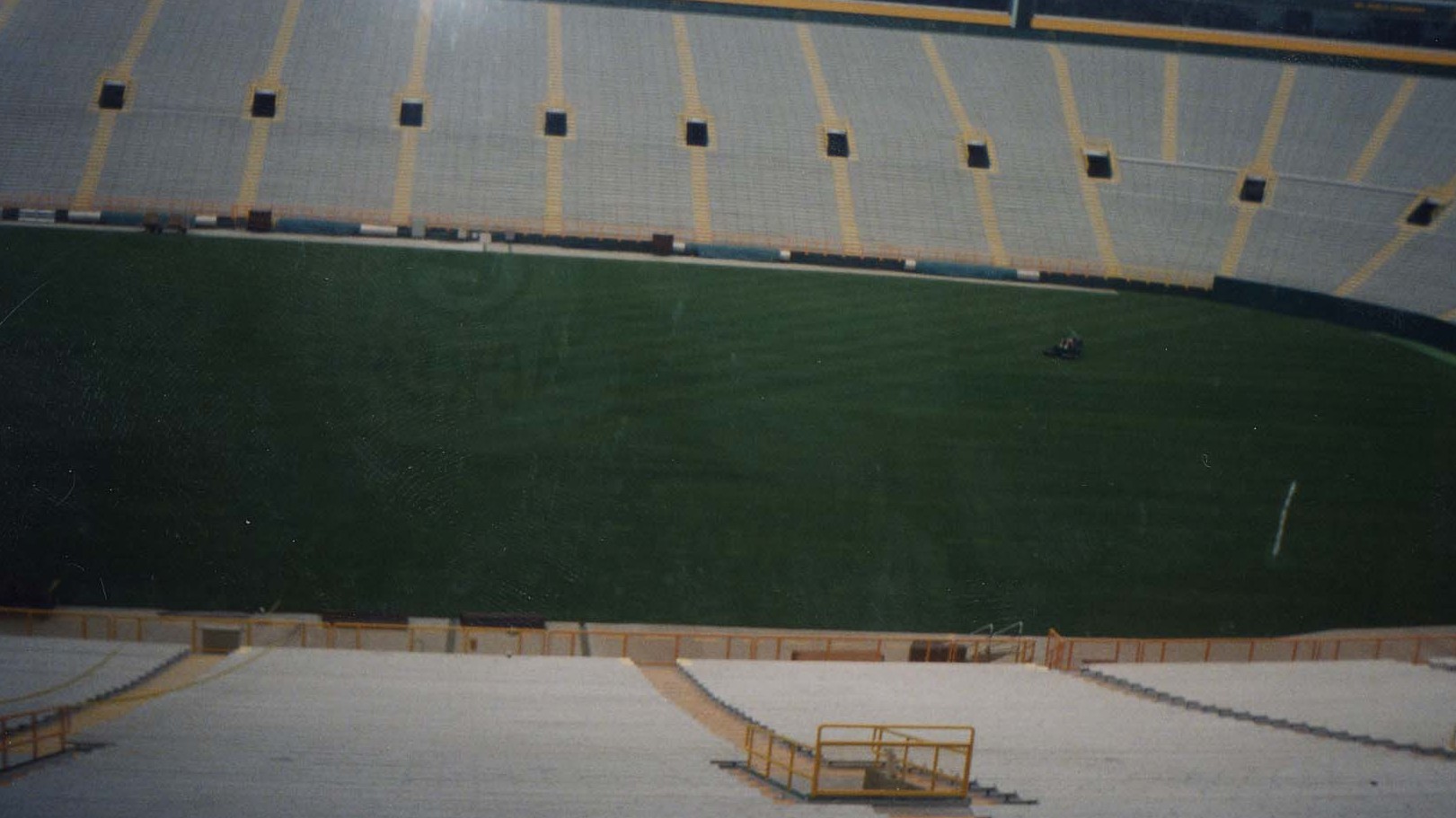 Picture I took at Lambeau Field in Green Bay in 1998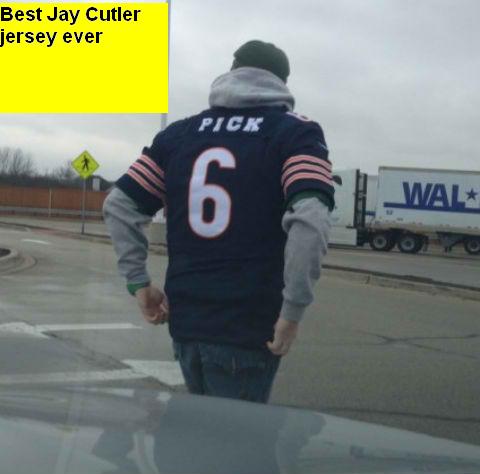 Tee hee
Email me!